WELCOME TO BLACKFELL PRIMARY SCHOOL
Thank you for all the donations for our Harvest Festival Assembly. Canon Hopper along with Washington Food Bank were delighted with the amount of food that was collected for this worthwhile local charity.
Children have received a letter and consent form for the nasal flu programme. It is important that we receive all forms back into school by Tuesday 15th October. No late consent forms can be accepted.
We are taking part in Aldi's 'Kit for Schools' promotion. Please send Team GB stickers into school. If the poster is completed with 300 stickers school will receive a sports kit and the chance to win £20,000.
We are committed to giving our pupils the best opportunities to help them achieve as well as supporting their health and well being. We will be introducing as part of Breakfast Club 'Run A Mile' with Mr Taylor starting on Tuesday 17th September from 8.20am. For those children who cannot run a mile they will be encouraged to walk and run. Please ensure children have suitable clothing and footwear for running. Anyone who comes along to breakfast club is welcome to join in the fun.
Class photos have been distributed to children. Please return these to school by Friday 18th October.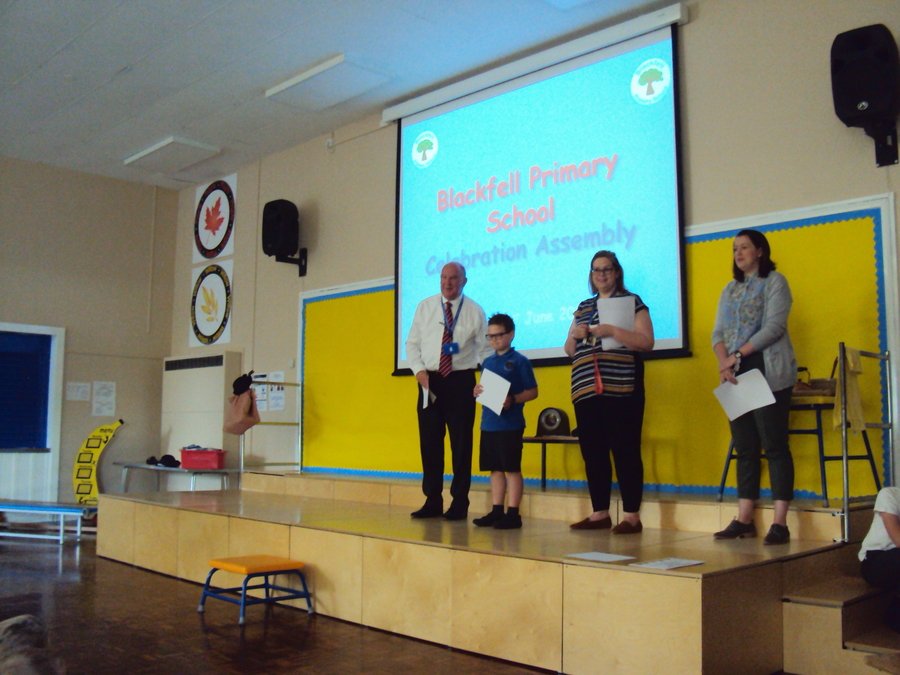 Rotary Club Writing Competition
Well done to Ellis Kerry and Katie Carrott who won £25 each in the writing competition ran by Washington Rotary Club. Children were presented with their prize in celebration assembly. All children who entered were awarded a certificate.
___________________________________________________________________________________________________
Latest Blackfell School Calendar Events
School Closed Christmas Holidays

22

Dec

2014

12:00 pm - 12:30 pm
Year 5 Bikeability Cycle

21

Sep

2015
School Disco 3.15 until 4.20 for Nursery Reception Year 1 Year 2 4.30pm until 5.45 for Year 3,4,5 and 6

23

Oct

2019
Inset Day / School Closed to children

25

Oct

2019
Half term holidays

28

Oct

2019
Half term holidays

29

Oct

2019