Ofsted Inspection Report
We are delighted to share with everyone our most recent Ofsted report. Our school was inspected on 23rd and 24th November 2021. Please click on the link below to see our report. We are all very proud of our children and the achievements of our school.
Blackfell Primary School Ofsted Report November 2021
We ask parent/carers to telephone (0191 9171665) or e mail school (school@blackfell.org.uk) rather than calling into the school office as we are only allowing essential visitors to school to comply with our risk assessment.
Mrs Watkins, Headteacher, will be at the gate every morning as usual and can pass on any messages for you. If you would like to speak to your child's class teacher, please do not hesitate to telephone school.
Afterschool clubs begin w/c 10.1.2022.
Mayor's Christmas Card Competition
Children from years 3,4,5 and 6 entered a competition to design the Mayor's Christmas card. School welcomed the Mayor and Mayoress Mr and Mrs Trueman. They had a really tough decision as there was so many fantastic entries. The winners from each class received a £10 Amazon voucher and the overall winner a £20 voucher. The winners were Jasmine Waggott, Lily Beattie, Jack Arrowsmith and Sofia Bounkhalia. All children received a selection box as a thank you from the Mayor.
HARVEST FESTIVAL
Washington Food Bank were delighted with all the contributions from children/parent/carers. Thank you to everyone who donated.
Book Fair 2021
Thank you for all your continued support with the Scholastic book fair. This year it was a table top event which proved to be just as popular with all children across school. We raised £357.11 to spend on new books, a fantastic effort. Well done to Cerys Urwin, Halle Klein, Joseph Craig and Amber Butler-Scurr the winners of the competition. The children won a book of their choice.
Young Minds - Mental Health
Across school we celebrated and raised funds for Young Minds, a mental health charity for young people. Lots of activities and lessons were held throughout the day. Thank you for all the donations, we raised £278.20.
If you would like to contact school please e-mail school@blackfell.org.uk or telephone 0191 9171665
Blackfell Primary School 2021/22
Please find entry and exit times for children across school from
Tuesday 7th September 2021
All children must be in school for 8.55am.

Class

Start time and entry point

Exit time and location

Nursery

8.45am

Nursery door

11.45am

Nursery door

(enter site at nursery gate from 11.40am)

Reception

8.40am

Reception class door

3.10pm

Reception class door

(enter site one way system Reception gate exit nursery gate)

Year 1

8.40am

KS1 stairs

Year 1 classroom

3pm

KS1 stairs

Year 2

From 8.40am

KS1 stairs

Year 2 classroom

3pm

KS1 stairs

Year 3

From 8.40am

KS2 playground

3.05pm

Main gate

Year 4

From 8.40am

KS2 playground

3.05pm

Main gate

Year 5

From 8.40am

KS2 playground

3.10pm

Main gate

Year 6

From 8.40am

KS2 playground

3.10 pm

Main gate
Please note all gates close at 8.55am prompt.
All classes open from 8.40am and children from a family can arrive together in the morning.
Children in Years 5 and 6 can only walk home unaccompanied after parent/carers complete the relevant form. The form can be downloaded from the website.
Breakfast club is available at a cost of £2.50. Please contact the school office to book a place.
Remote Learning
We would like to share information with pupils and parents or carers about how we provide remote education during current school closures to a majority of our children. The information supports understanding of what pupils, parents and carers can expect during this period of school closure.
Our approach to remote learning over recent months has evolved and been refined through consultation, research and experience. Our remote learning policy can be found on the school website with our policies.
We thank you for your ongoing support and hope the information provided will be of assistance. As always, please contact school if you require assistance with any issues or concerns.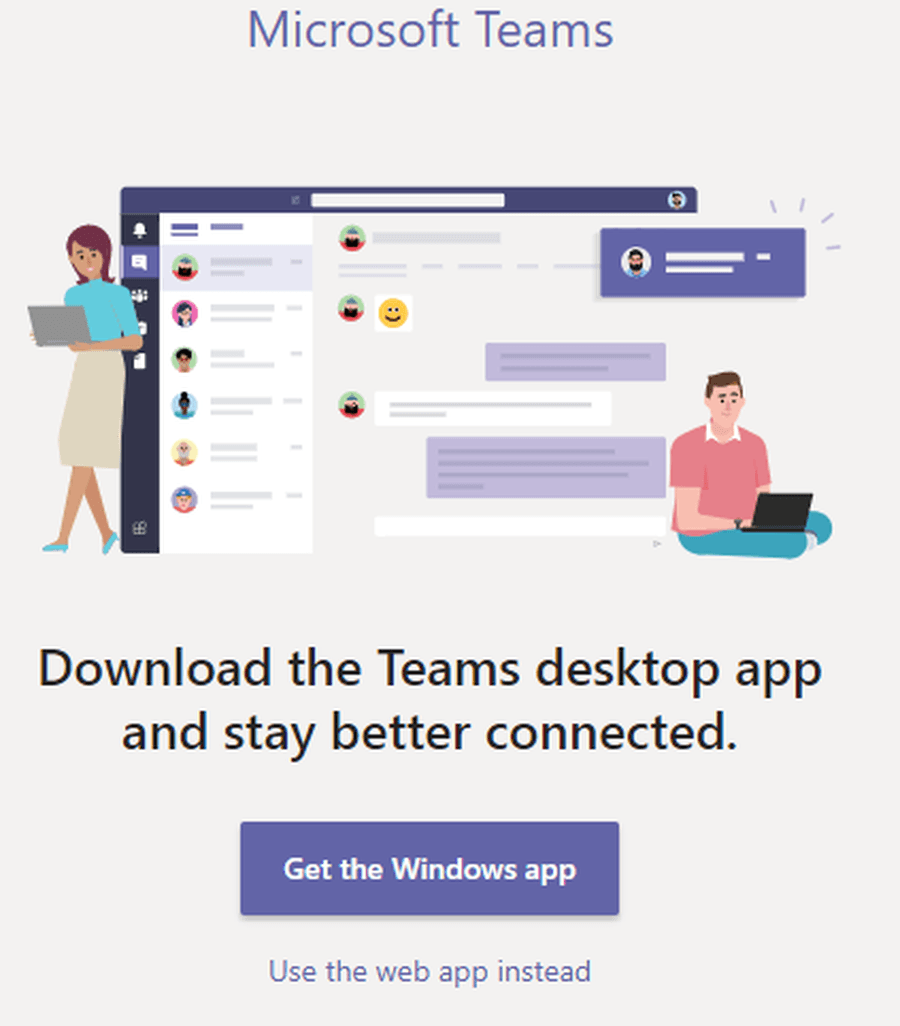 What will my child be asked to do and how long can I expect work set by the school to take my child each day?
Government guidance outlines the following:
KS1: Three hours a day on average across the cohort
Key Stage 2: Four hours a day
The time spent learning includes live meetings, feedback and assessment communication and welfare discussion and independent application
Your child will have access to the following, daily:
A pre-recorded daily introduction to the day and greeting by the class teacher on each 'Class Meeting Point'

A literacy, maths and foundation subject lesson with assigned work be completed. This may be supported by Powerpoints, video recordings and tasks for children to record in their exercise book which in turn can be upload to their Teams page

A pre-recorded daily story time for each class

A live daily meet for each class to see their friends: this allows the children the opportunity to catch up with peers, consolidate learning and work through short tasks such as maths, grammar, handwriting, spelling and reading. We have tried to stagger the times of these meeting to support children sharing devices. The times of these meetings are as follows and can be found on your child's meeting point team and their calender on Microsoft Teams:
Year 5 and 6: 9.15am
Years 3 and 4: 10:15am
Year 1 and 2: 11.15am
Reception: 11:45am Tuesday Wednesday and Friday
Nursery: 10am Monday
A recording of our celebration assembly will be posted every Monday on your child's Celebration Assembly Team.
When connecting to a live meet with the class, we ask that parents and children follow our guidelines:
Find a quiet room to take part in the lesson and to be dressed appropriately.

Have no other person present on the screen (a parent can support)

Do not download/share any video content

At the start, turn web camera on but mute the microphone

Do not record the session or cause it to be recorded.
Children can use the 'chat' feature to share ideas and support each other with learning. However, please ensure that any conversations that the children participate in are solely around school work and the platform is not used as a social forum.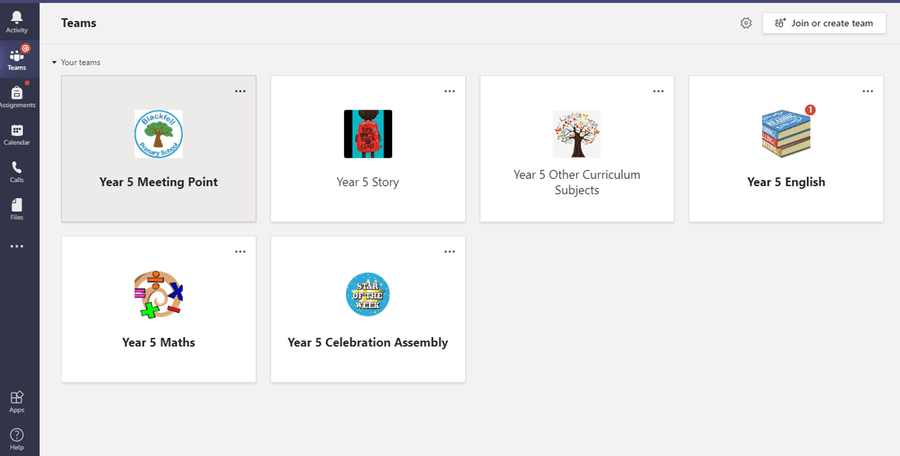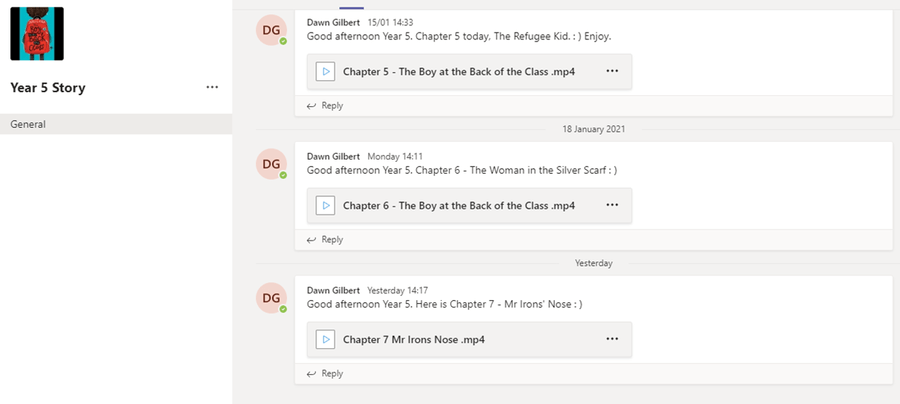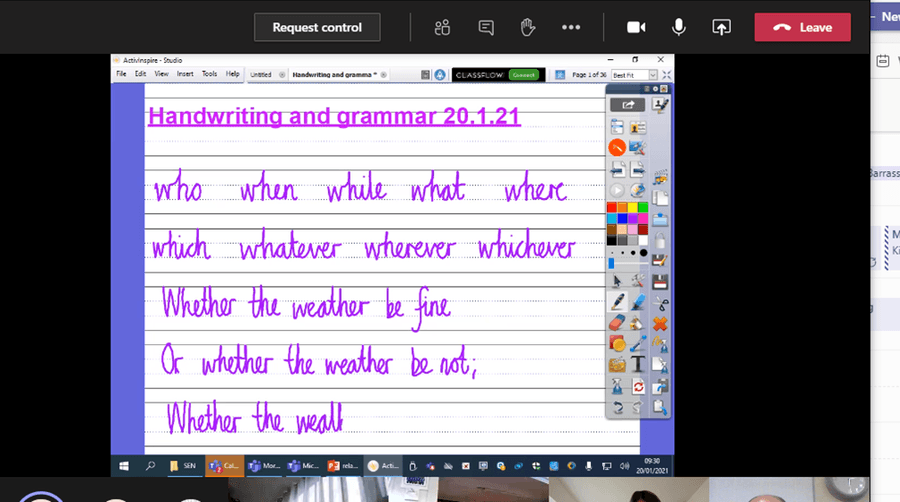 How will my child access any online remote education you are providing?
Remote learning can be accessed through tablets, computers, smart phones and even gaming stations such as X-box and Playstation.
The class teachers have been in contact with you all to make sure that you can access your child's learning platform, Microsoft Teams, and explained how it works for every year group. The children have had time in the Autumn term practising using this platform and would have received a list of login details to access Microsoft Teams and other resources such as Timestables Rockstars, Numbots and Purple Mash.
If my child does not have digital or online access at home, how will you support them to access remote education?
We conducted an audit of hardware and connectivity to assist us in issuing support at the beginning of the Autumn Term. We have utilised the DfE laptop initiative and used our own school devices to support those families needing support. If circumstances change at home, we will do our utmost to support. In a small number of cases, we have hand delivered printed resource packs to families. However, we have made every effort to ensure all families have the necessary equipment to enable pupils to learn remotely.
We have a small supply of routers. Parents and carers are also encouraged to contact their own internet provider in order to access discounts which are available.
How will you assess my child's work and progress?
Daily feedback is provided to children based on the work they submit. Pupils will receive feedback on their work ensuring they know it is valued and looked at. It is preferred that work is 'handed in' and uploaded to the set assignment via Microsoft Teams. This way any written feedback can be sent back to the child with the work
Shared marking and self-marking is an effective strategy used to replicate the instant verbal feedback which is routinely provided in class. This approach enables children to learn from their mistakes and enhances their metacognition skills.
If you are having trouble submitting work or require assistance with any of the learning set each teacher has an individual e-mail address to support:
year6@blackfell.org.uk
year5@blackfell.org.uk
year4@blackfell.org.uk
year3@blackfell.org.uk
year2@blackfell.org.uk
year1@blackfell.org.uk
reception@blackfell.org.uk
nursery@blackfell.org.uk
The teacher and teaching assistant in each year group will be available to respond to messages and give support and feedback on work between 8.30am and 4.30pm. Please note that all staff are on a rota working in school supporting children of critical workers so they may not be able to respond immediately.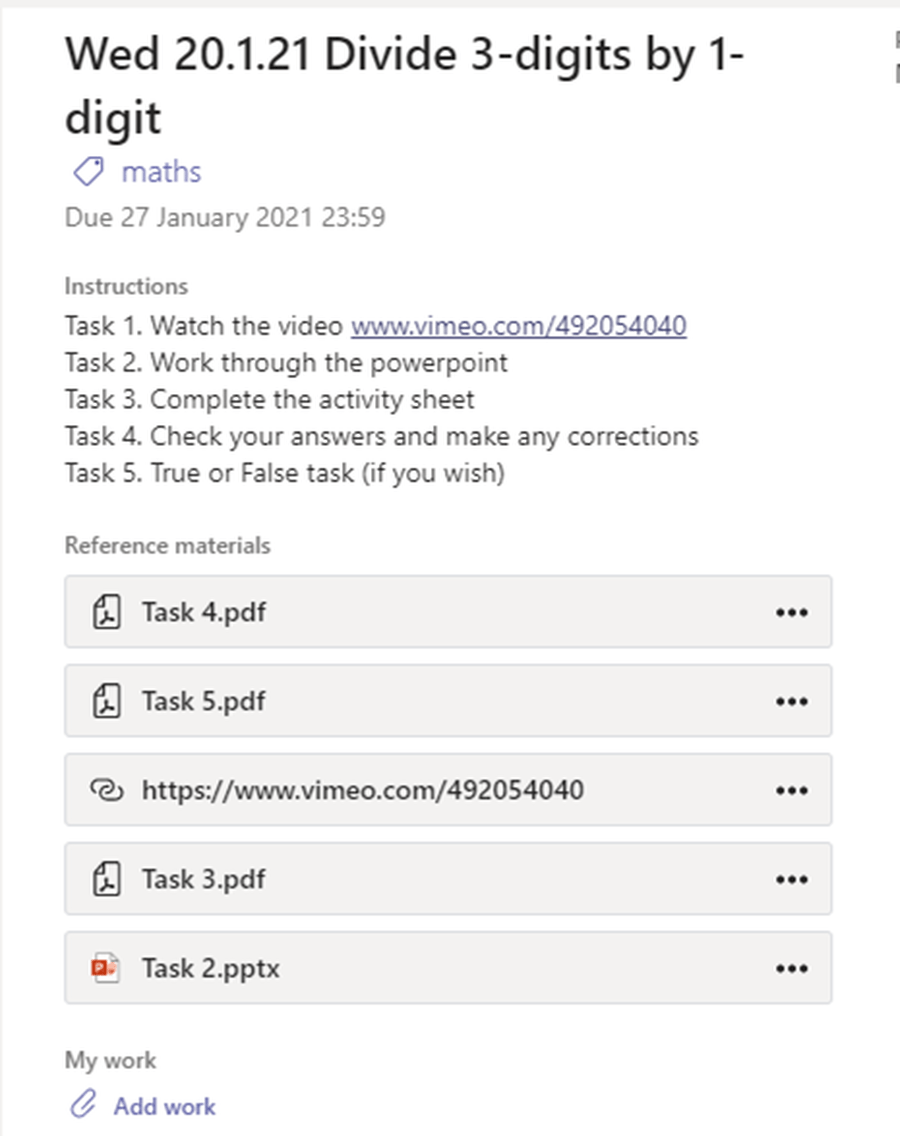 How will you work with me to help my child who needs additional support from adults at home to access remote education?
We recognise that some pupils, for example, with special educational needs and disabilities (SEND), may not be able to access remote education without support from adults at home. We acknowledge the difficulties this may place on families and we will work with parents and carers to support those pupils.
Our routine differentiation ethos of collaboration, peer support scaffold, adult and by outcome (while having high expectations for all) are difficult to replicate remotely, however, teachers are providing bespoke work for individual pupils where necessary.
What is Well-Being Wednesday?
Wednesday afternoon is Blackfell's official 'Well-Being Wednesday'. We want children (and parents too if they can) to spend some time away from the screen. The activities should be away from electronic devices and help to provide a break from your school work. Children will have a choice of three different tasks -they can always do more than one if they would like. The activities fall under three different headings: exercise, outdoors and mindfulness. It would be great to see some photographs!
Why Exercise? Not only are you keeping your body healthy you are also keeping your mind healthy. When you exercise, your brain releases chemicals that make you feel happier.
Why go outdoors? Being outdoors can lift your mood and it can help to clear your mind. It can also lead to increase in creativity! It helps you to appreciate the things around you and can make us feel refreshed.
What is mindfulness? Mindfulness means paying full attention to something. It means slowing down to really notice what you're doing. Being mindful is the opposite of rushing or multitasking. When you're mindful, you're taking your time. You're focusing in a relaxed, easy way.
More information can be found on your 'health and well-being team button'. Weekly Well-Being activities can also be found in 'Assignments' on your Other Curriculum Subjects Button every Wednesday.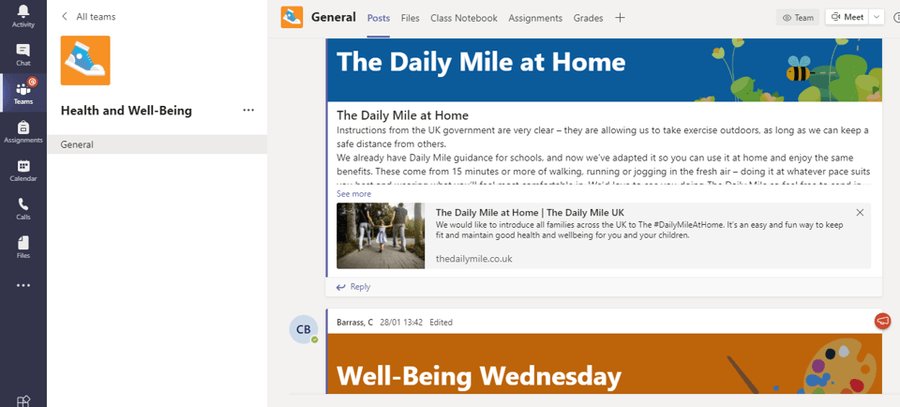 A full PPT guide for parents on our school platform can be found below alongside instructions of how to log in to Microsoft Teams.
___________________________________________________________________________________________________
NURSERY AND RECEPTION SCHOOL PLACES SEPTEMBER 2022
We would like to invite all prospective parents and carers of children who are eligible to join our Nursery or Reception in September 2022 to come and visit school. We would love to show you and your child around our impressive school and to meet our warm and friendly staff.
Please call school on 0191 9171665 or email school@blackfell.org.uk to make an appointment.
We also have places in our Nursery, for both 15 and 30 hours now.
Please get in touch.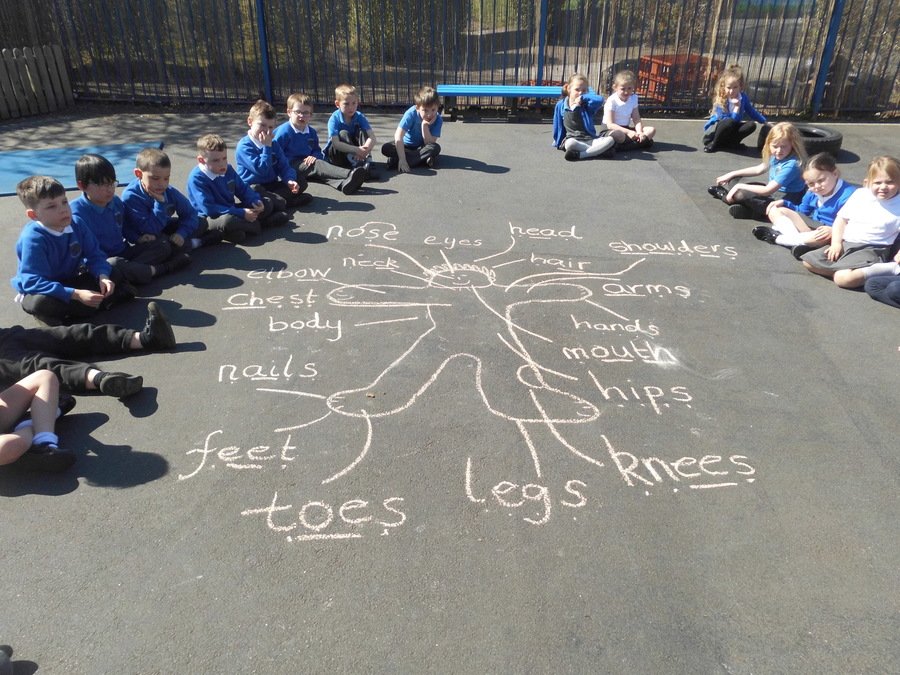 Here at Blackfell we are enjoying the the warmer weather and celebrating outdoor learning this week. Derwent Hill Outdoor Adventure worked with both Year 5 and 6 on the school field with a focus on team work and the 5Rs. Classes have loved accessing out curriculum outdoors. To find out what individual classes have been up to visit our class pages!
Children's Mental Health Week 2021
From Monday 1st - Friday 5th February 2021Blackfell will be participating in Children's Mental Health Week. The theme this year is 'Express Yourself'.
Look out for our Well-Being Wednesday activities.
Friday will be 'Dress to Smile Day' where we are encouraging all children to dress as a favourite character or where an accessory to make others smile. Children working at home and in school can join in.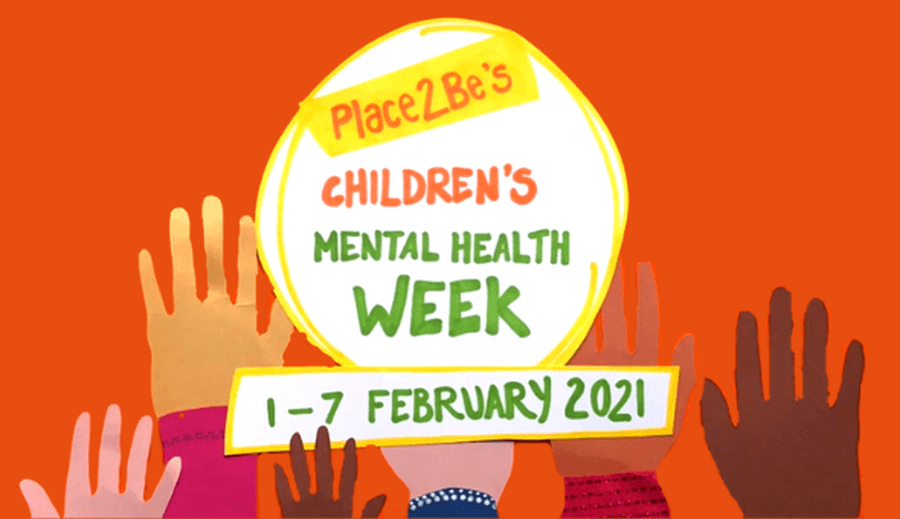 Full School Opening Risk Assessment (Covid-19)
Click below for risk assessment information.
Reading Books
We appreciate that many of you may have like to access reading books at home. Fortunately, one of of our reading schemes, Oxford Owl, have released many of their books as free e-books that can be read at home on tablets, laptops or computers.
In order to access these books, you need to follow this link to create a log in. https://www.oxfordowl.co.uk/user/sign_up.html.
Once you have verified your email address you will be able to view the free e-book library and the books available. To find your child's level, click on Levels then Oxford Level.
Your child's class teacher has indicated your child's reading level in their home reading record to tell you which Oxford Level books your child should be reading. You can make a note of the book and pages your child has read in their reading diary as you would for school.