School P.E Lead: Mr. C. Barrass
Sports Pupil Premium Breakdown 2020-2021
The government provides funding to improve provision of physical education (PE) and sport in primary schools. This funding - provided jointly by the Departments for Education, Health and Culture, Media and Sport – is allocated to all primary schools, providing a dedicated resource to increase PE and school sport provision. This funding is ring-fenced and therefore can only be spent on PE and sport in schools. Schools with 17 or more eligible pupils receive £16,000 and an additional payment of £10 per pupil: Blackfell will receive approximately £17,590 this academic year.
Intent for P.E and Sport at Blackfell Primary School
To ensure the whole school community understands the importance of P.E, sport and mental and physical wellbeing as outlined in the ethos of the school: Be the best you can be, preparing for life long learning, values, ethos and wellbeing and working in partnership.
To develop physical competence to excel in a wide range or physical activities, including competitive sports.
To develop an increasing ability to select, link and apply skills, tactics and compositional ideas.
To improve observation skills and the ability to describe and make simple judgements on their own and others work, and to use their observations and judgements to improve performance.
For pupils to be active for sustained periods of time and to develop an understanding of the positive effects of the exercise on the body.
To develop the ability to work independently and respond appropriately and sympathetically to others.
To promote an understanding of safe practice and develop a sense of responsibility towards their own and others' safety and well-being.
Implemented by the following:
Continue to develop links with other schools through competitive participation in The Sunderland Schools Partnership and Oxclose Academy.

Continuous Professional development of teaching and support staff to improve their ability to deliver high quality PE and school sports in lessons and at play times.

Ensure appropriate levels of challenge and support through clubs and extended sports provision.

Ensure resourcing facilitates high quality experiences e.g. enough equipment for active participation of all pupils throughout all aspects of a PE lesson (this is topped-up through the Sainsbury's vouchers).

Encourage more children to take part in sports inside and outside of school.
Continuous Professional Development
All teachers benefit from working with expert coaches where they observe model lessons and team teach areas they feel that they could be supported with further. In addition, we have schemes of work have been bought and are used regularly to develop lesson sequencing and enhance teaching ideas. Staff have complete evaluation forms with very positive feedback; they have noted the impact this support continues to have on their development.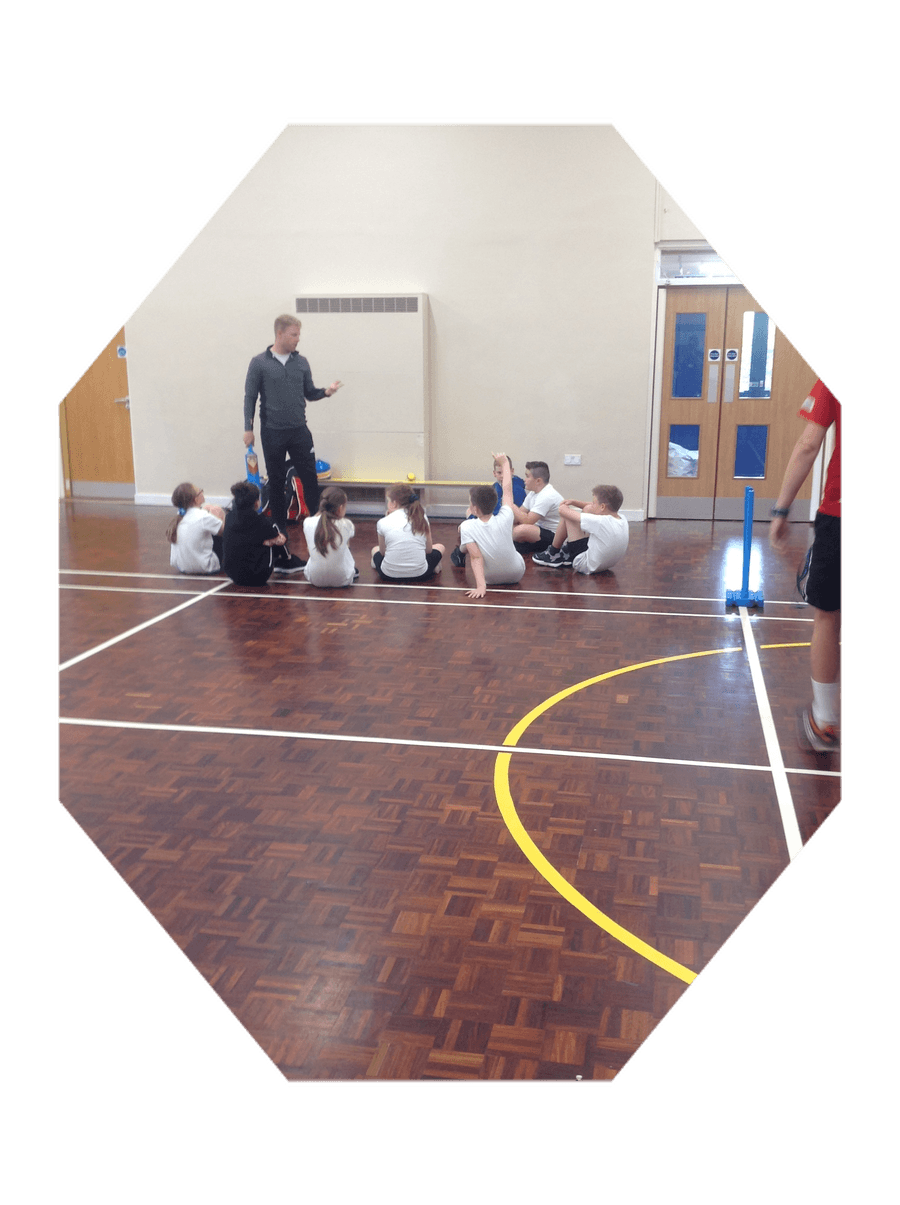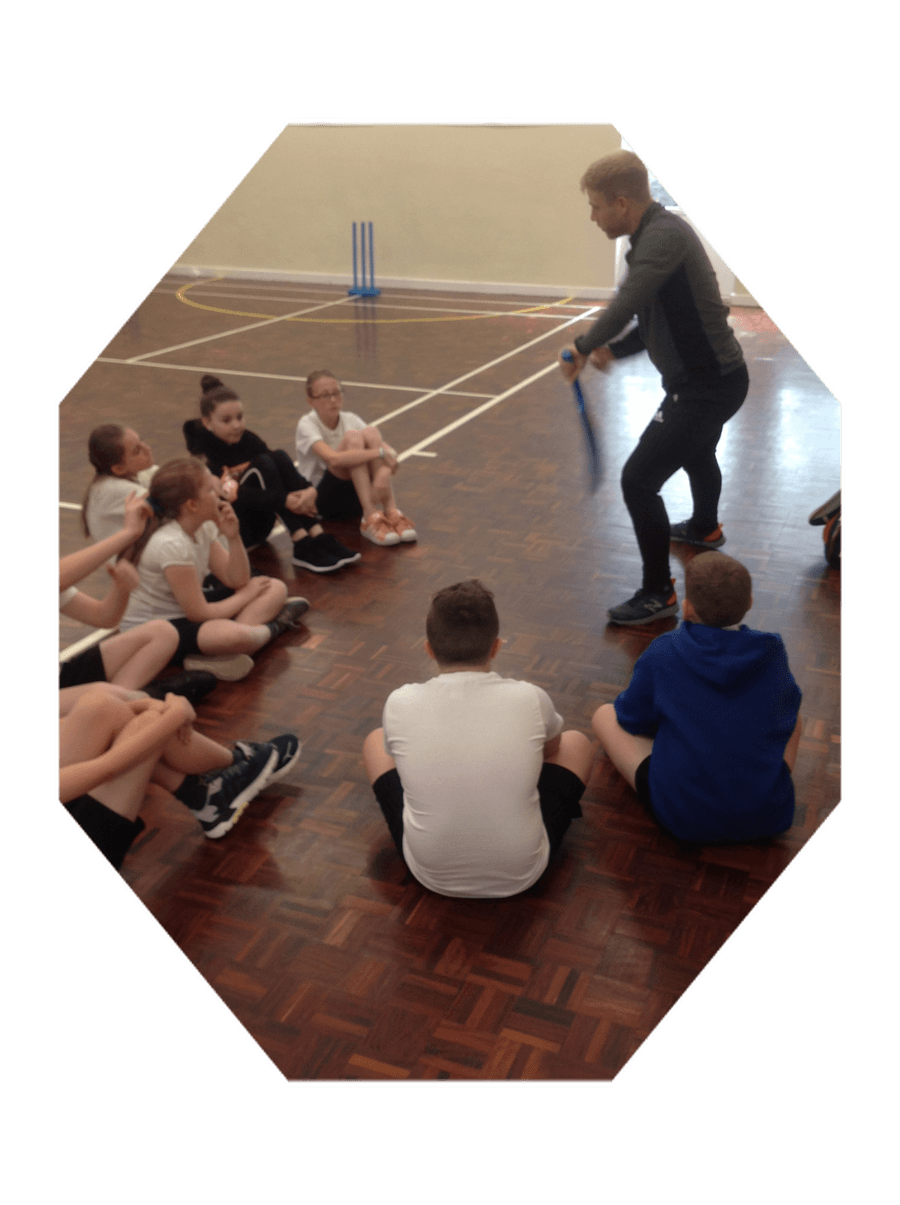 School Competition
Throughout the academic year, children will have participated in a wide range of different inter and intra School sports competition. Years 1-6 compete regularly against cluster schools with most children in KS2 participating in, at the very least, one sport. This also supports the transition process for our Year 6 pupils who have the opportunity to meet and compete with children that they will later be attending Oxclose Academy with.
Working with Championship Sports children compete in a range of sporting activities during breakfast club. lunchtimes and after school extra curricular clubs.
Our school football team, competing in The Washington District Football League, play their games on a Thursday evening.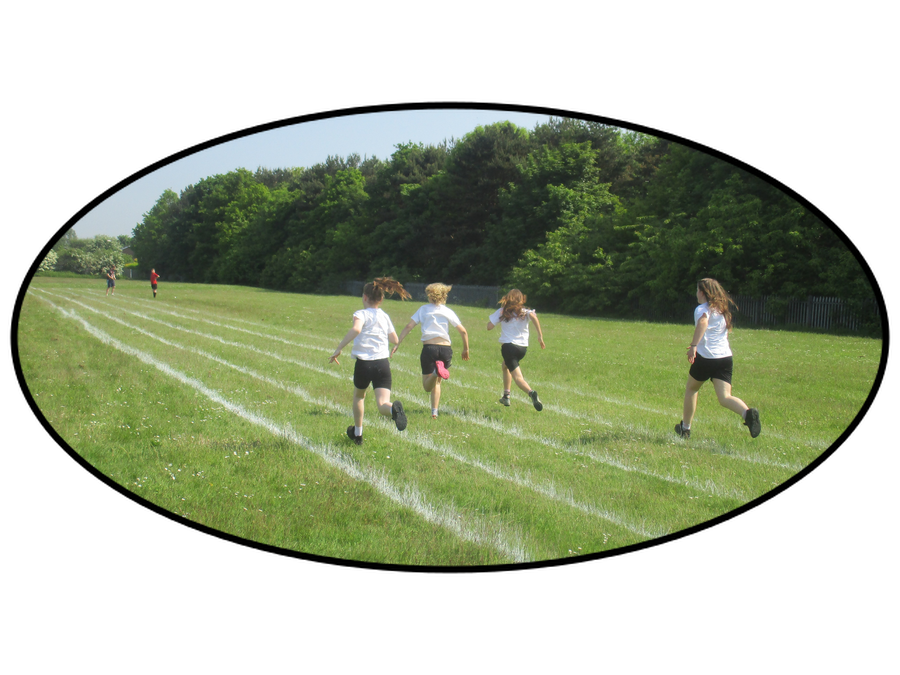 Our Y6 team entered into our cluster competition which was held at Washington Cricket Club. Our team had prepared well leading up to the festival through coaching from Mr Taylor and coaches from Washington Cricket Club. Our team performed exceptionally well and WON the competition. The children thoroughly enjoyed the day. Our team were then entered into the regional finals where they performed extremely well, but unfortunately we faced some tough competition and we were unable to bring the trophy home.
Year 5/6 Sports Hall Athletics Festival
Year 5 entered into a Sportshall Athletics Festival, which was held at Oxclose Community Academy. They competed against other schools in our cluster in events such as the, Standing Long Jump, sprints, relays, speed bounce, chest push and many more. All of the children tried really hard and they all thoroughly enjoyed their experience. We finished 4th overall. Well done to all who competed!
Year 3/4 QuickSticks Hockey Festival
Year 3/4 entered into a QuickSticks Hockey Festival, which was held at Oxclose Community Academy. They competed against other schools in our cluster and performed exceptionally well. Both teams worked hard leading up to the festival with Mr Taylor, our sports coach during their coaching sessions. This really helped to prepare the children for the competition. On the day, both teams reached the finals with Year 4 winning the competition! Well done to both teams, you have done yourselves and the school proud. Year 4 will represent Blackfell in the QuickSticks regional finals in November.
Y5/6 High 5 Netball Festival
We entered into our cluster competition and competed against five different schools. Leading up to this festival, our year 5 and 6 children had been working with Mr Taylor on their netball skills ensuring they had the knowledge of the game. This gave us a huge advantage over other schools. Miss Hough, who took our team to the competition was blown away with how well both of our teams performed. Both of our teams reached the final and we came 1st and 2nd!! What a huge success and an even bigger well done to all the children who took part.
Year 4 QuickSticks Hockey Finals
After our recent success in the cluster festival at Oxclose, our Year 4 team went through to Silksworth to participate in the finals. The team played exceptionally well and made us all proud. The team played four games, winning two and drawing two which meant they narrowly missed out on the final as we placed second in our group, only two points behind the eventual winners!
Year 5/6 Handball Festival
Our first experience of a Handball festival and we loved it! We sent two teams over to Oxclose to compete against our cluster schools and once again we performed exceptionally well. All of our players should be extremely proud of their performances as we finished the festival in 2nd and 7th. Narrowly missing out on that 1st place. Well done to you all.
This year, Mr. Whitfield organised for a specialist tennis coach to come into school and deliver tennis during PE lessons. This was in the lead up to our festival at the Puma Tennis Centre and it helped us greatly! The skills our coach taught us, helped us to compete at an extremely high level during the festival. Year 3 won theirs and Year 4 came second. Such impressive performances from all of the children who attended. Even more impressive, was the number of children who used our pathways in sport to join a tennis club outside of school.
KS1 Infant Agility Challenge
Our Infant Agility Team made their way over to Oxclose Community Academy to compete against other cluster Primary schools. The children took part in activities such as speed bounce, catcher, striker, balancer to name just a few. The children performed exceptionally in a festival which saw nearly 200 children compete. They were very mature, they listened to instructions and competed to a high standard. The team finished in 2nd place which was an amazing achievement. Well done!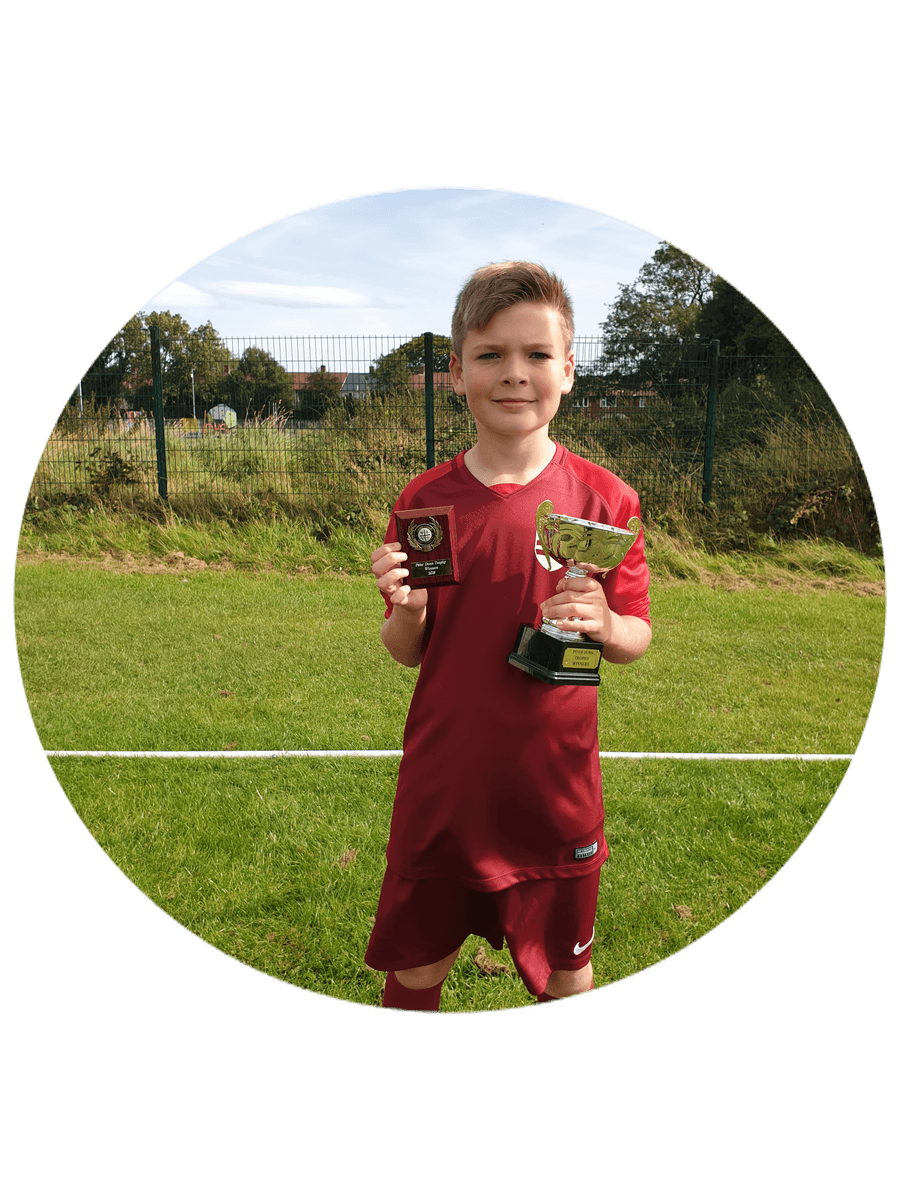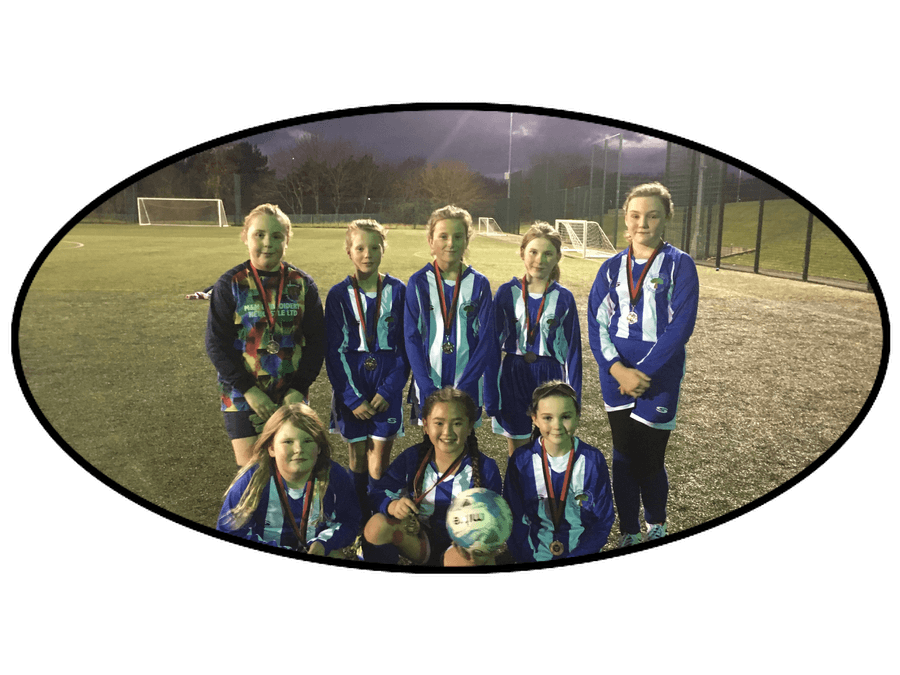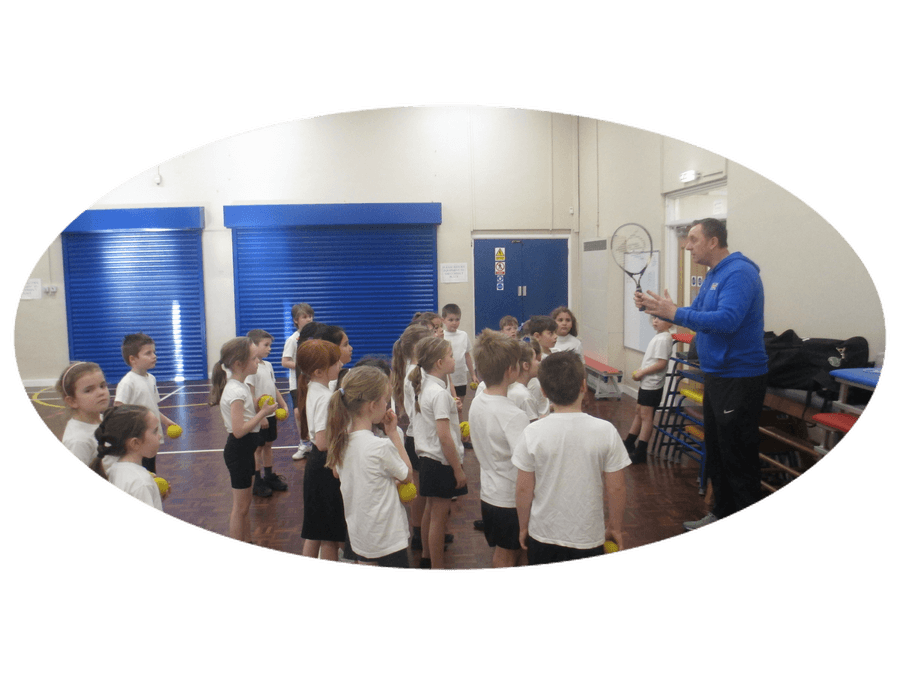 Increased after School Club Activities and Young Leaders.
At Blackfell we are supporting the PE curriculum's aim to ensure that more children are active in their lives. We are seeking to ensure that every child can find a physical activity or sport that they are interested in and offering them opportunities to try new sports in the hope that this will encourage them to be active outside of school.
Blackfell pupils have had the opportunity to attend a range of different extra-curricular sports clubs that they may never have previously experienced. These include a wide range of activities from football through to archery and curling.
Coaches from Championship Sports have been employed to work with children on a lunchtime and after school, offering activities to support our inter and intra school competition. Both KS1 and KS2 children have the opportunity, at a break and lunchtime,to compete and win points for their school house team. In addition, the children who attend breakfast club on a participate in a fun an active session before the start of the school day. Every Tuesday, these children complete in a 'Run A Mile' activity promoting a healthy body and a healthy mind.
The school sports board located in the KS2 hall offers 'pathways' for children to be directed to weekend and after school sports club away from school.
Our current Year 5 children will be working on the 'Young Leaders Award' with Mr Whitfield. This is a great introduction into leadership for pupils aged nine and over. They will be utilising their skills to support with break and lunchtime activities.
Throughout the school year, children at Blackfell Primary School participate in a range of whole school, fun activities designed to keep active and enjoy sports. We organise a whole school sports day, a charity scramble, a whole school sports morning and a Run A Mile.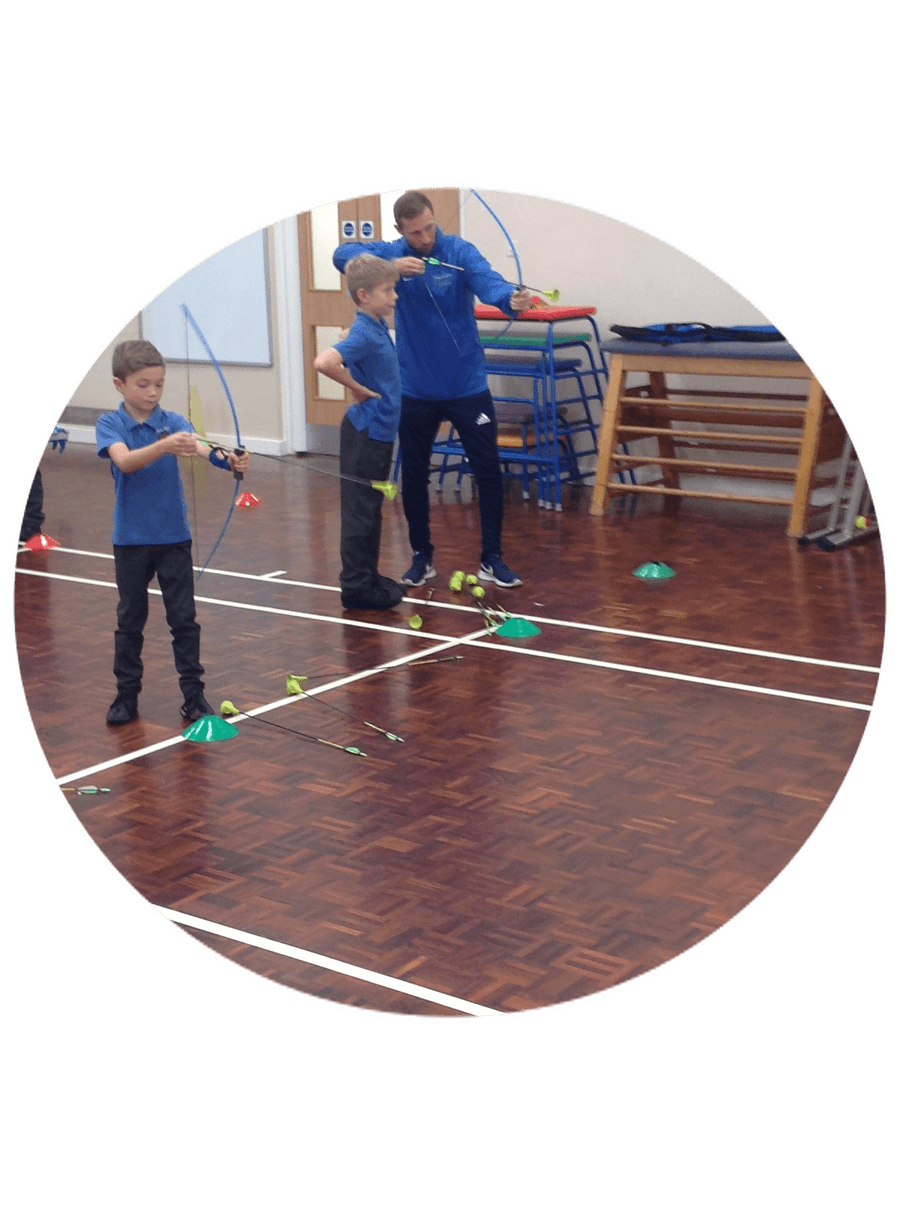 Lots of the children at Blackfell enjoy staying active. During their morning and dinner break, they have the option to take part in activities such as, swing ball, space hoppers, the trim trail, hula hooping, hockey, football and they also benefit from our specialist sports coach, who offers quality coaching every dinner time. Every child in KS2 benefits from this and the coaching they receive feeds into our House Competition.
Swimming
The national requirements for swimming and water safety in primary schools are set out below:
Swim confidently, competently and proficiently over a distance of at least 25m by the end of KS2.

Use a range of strokes effectively.

Perform safe self-rescue in different water-based situations.
Swimming is part of our P.E curriculum in Year 4 and 5 with all these children expected to participate. Children take part in weekly sessions on a Wednesday morning at Washington Leisure centre pool. The lessons are taught by qualified swimming instructors and our staff observe while the children are swimming. In our current 2019/20 cohort, 79% of the children could competently swim 25m.
Developing the Curriculum
Throughout the academic year, teachers and other agencies will work together to ensure the children have a fun and educational week learning about and participating in a variety of health, safety and fitness activities. Teachers will tailor their lessons around a range of related areas and issues: staying safe on the internet; stranger danger; road safety; people who can help us; a healthy lifestyle/diet and keeping our bodies and mind fit. The RNLI, a demonstration chef, The Lifestyle and Fitness Team, Hoopstarz and Glo fit will all help to ensure a fun and active year. Additionally, children from Nursery through to Year 6 will compete in a sponsored fitness activity.
The staff at Blackfell regularly apply the school ethos of risk-taking, resilience, resourcefulness, relationships and reflection into all P.E and sports lessons.
.
Resources
We have recently had the school professionally mapped out for orienteering activities. This comprehensive resource includes the features and boundaries of our outside areas. The map can also be used to support other curriculum areas: for example position and direction within Mathematics and, with imagination, hunts and trails to support topic work and spelling. A resource pack has been provided and Keep Active will be providing staff training.
Resources to support the delivery of effective lessons are updated regularly. In addition, we have purchased equipment to support active break and lunchtimes.
Awards
We are delighted to announce that Blackfell Primary have achieved the School Games Platinum Mark Award.
The School Games Mark is a government led award scheme launched in 2012, facilitated by the Youth Sport Trust to reward schools for their commitment to the development of competition across their school and into the community; we are thrilled to have been recognised for our success!
As part of our application, we were asked to fulfill criteria in the areas of participation, competition, workforce and clubs.
To achieve the highest award of Platinum, our school must have successfully held a Gold award during the academic years 2013/14, 2014/15, 2015/16, 2016/17 consecutively and achieve Gold during 2017/18. In addition, we had to demonstrate our school's achievements through case study evidence around how we involved our pupils in planning and delivering our competition offer.
In 2018/19 and again in 2019/20, we were awarded the Great Active Sunderland School Charter Award for our commitment to the development of participation in sport, competitions, afterschool clubs and leadership across our school and into the community; we are thrilled to have been recognised for our success!
We are pleased that the hard work of everyone at our school has been rewarded and we are extremely proud of our pupils for their dedication to all aspects of school sport. We have certainly enjoyed celebrating their success and achievements!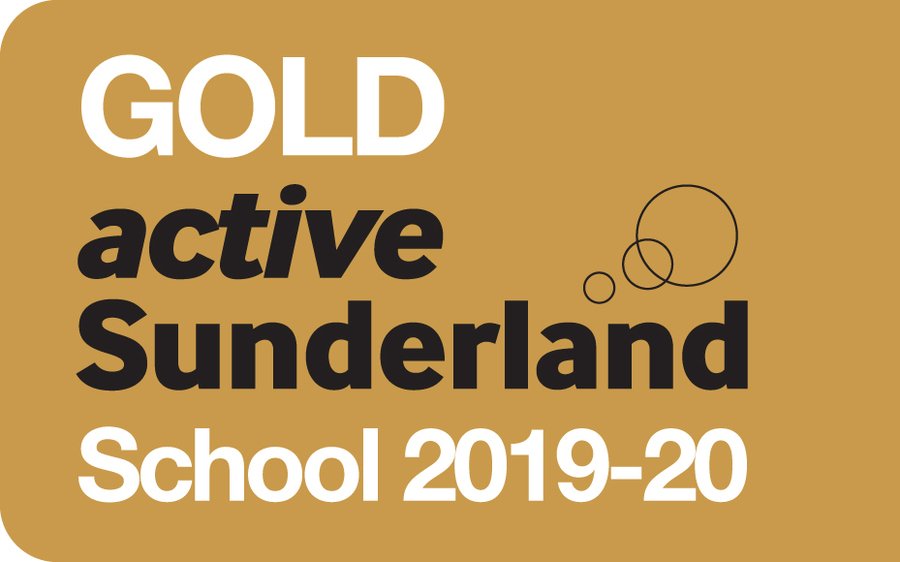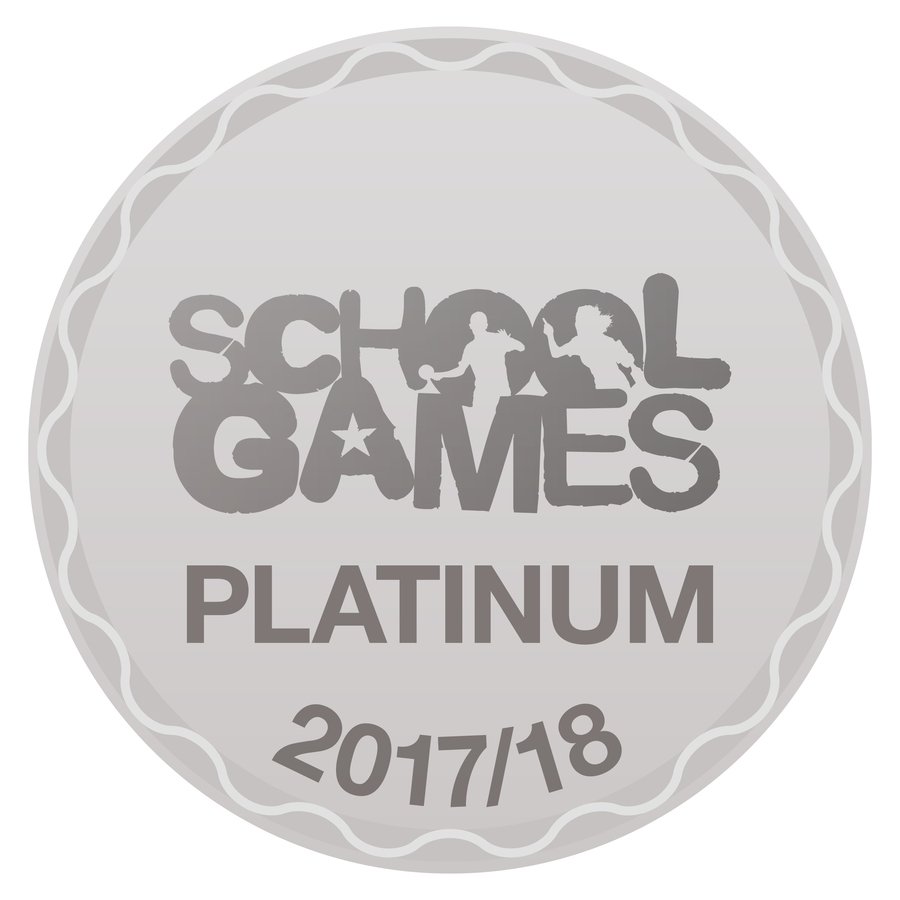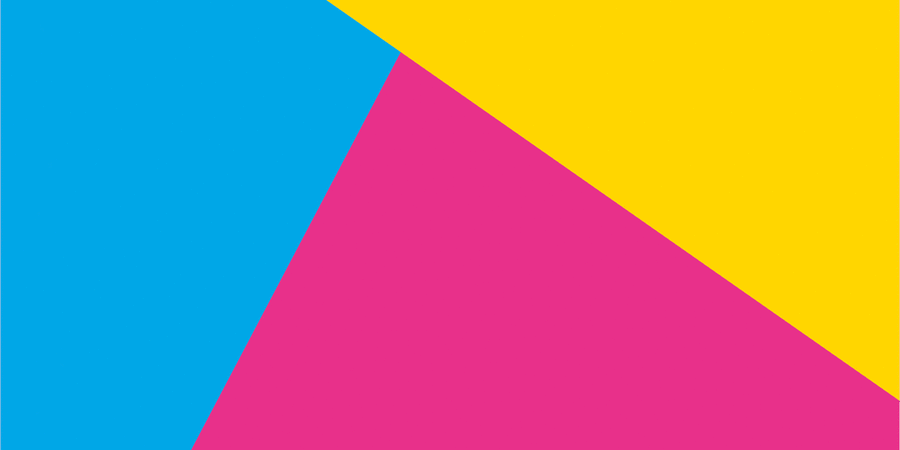 Links to Sports Clubs in Washington
As well as the school sports board located in the KS2 hall, follow the link below to find a range of different after school and weekend sports clubs in and around the Washington area.
Welcoming Clubs into School
At Blackfell, we like to welcome a range of different sporting clubs into school to promote their sport and help direct the children into participation on evenings or the weekend. Washington Cricket Club and Seishin Judokwai have recently supported our children in school.
Inter School Sports 2019-2020
Below is a list of Inter School sports competitions that Blackfell competed in the 2019-20 Academic year. Working closely with Oxclose Community Academy, we play against four different cluster schools with winners progressing to the Sunderland finals and beyond.