School Council - Pupil Voice at Blackfell
Welcome to the School Council for Autumn 2020
This term the school council are made up of our Year 6 house captains. In Maple we have Jack and Alicia, in Oak we have Daniel and Lily, in Willow we have Leon and Isla and in Pine we have Lyta and Ollie. This term we have decided to really focus on health, raising fitness and considering diet and how this can be improved. In Year 6 we have introduce running, we aim to run three times a week (weather dependable!). We are hoping to involve more classes in fitness introducing some different exercise ideas for a morning activity. We are also looking to review the packed lunch policy and encourage healthy eating across the school. We will keep you posted on our progress!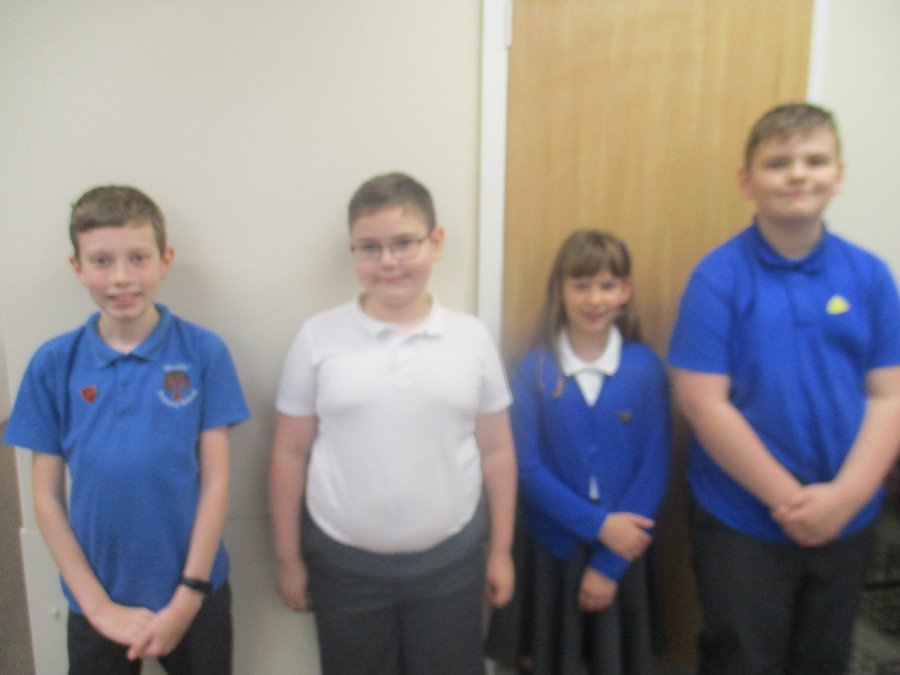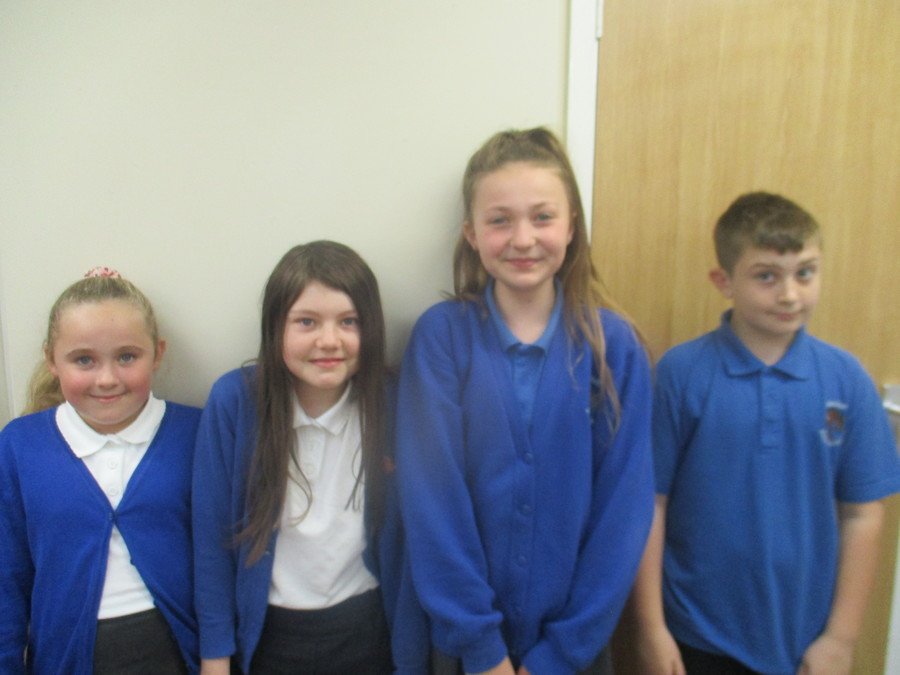 We are delighted to announce the winners of our Healthy packed lunch designs! The winners had a range of tasty lunches and really thought about what a balanced diet entails!
Our winners were:
Nursery and Reception: Freddie
Year 1 and Year 2: Annabelle
Year 3 and Year 4: Gabrielle
Year 5 and Year 6: Sofia
The School Council launched a competition to all pupils to design a healthy packed lunch. We received many great entries and this week the school council have begun to chose their winners. Winners will be announced next week (week commencing 23.11.20). The school council have also launched their Christmas themed sponsored event including a fitness advent countdown and support Santa to run half a marathon during the month of December. They hope that with the money raised they can fun a virtual pantomime for all children to enjoy!
Welcome to the School Council for Spring Term 2020
School Council have been busy this week learning Yoga moves. We spoke to some children that have already attended Yoga club and shared some of the moves they have learnt. We enjoyed our yoga time and will be sharing with our friends.
The school Council for the Spring Term:
Daniel and Talitha (Y6), Leon and Ruby (Y5), Elijah and Amber (Y4), Harrison and Ava (Y3)
Ethan and Halle (Y2) and Lennon and Jasmine (Y1)
We are excited to be working with Miss Hepplewhite, Mrs. Hutchinson and Mrs. Reeves. We will be working together to teach others about coping with stress and anxiety through different exercises. We will be working with a variety of organisations, developing our relaxing areas and encouraging peers to be more open about what is worrying them. Keep an eye on our school website for all the activities we will be taking part in.
Welcome to the School Council for Autumn Term 2019
The School Council for the Autumn Term:
Malika and Bo (Y6), Lyta and Alexander (Y5), Mia-Lily and Shay (Y4), Neve and Charlie (Y3),
Oskar and Isla (Y2) and Megan and Ayaan (Y1).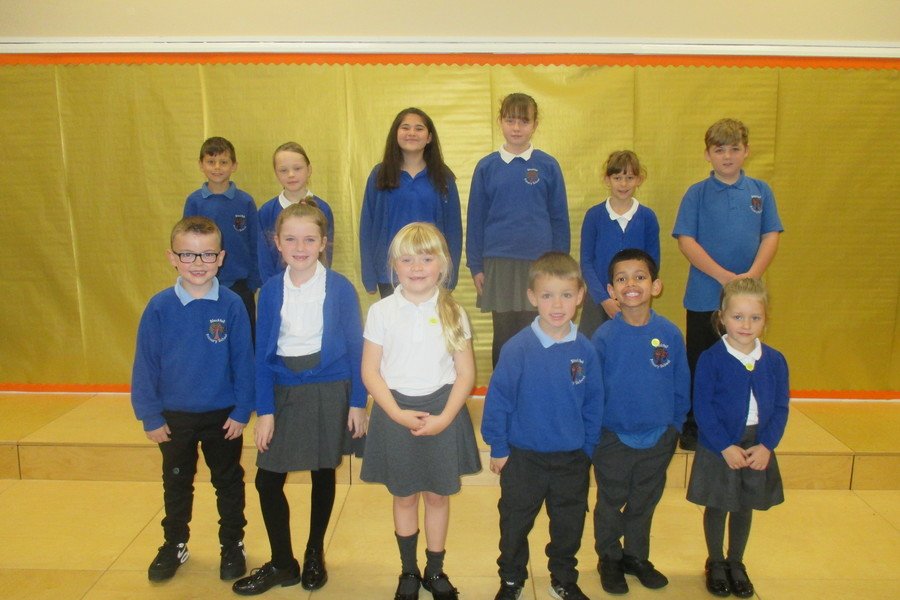 Our first project as school councillors has been to plan and hold the Book Fair Competition. Children had to draw or design a character from a story and children in Key Stage 2 had to write a small description of their character to go alongside it. The school council voted for one character entry from each class and each winner received a free book from the book fair.
The school councillors helped to display and organise the donations received for our harvest festival.
Thank you for all the very generous donations!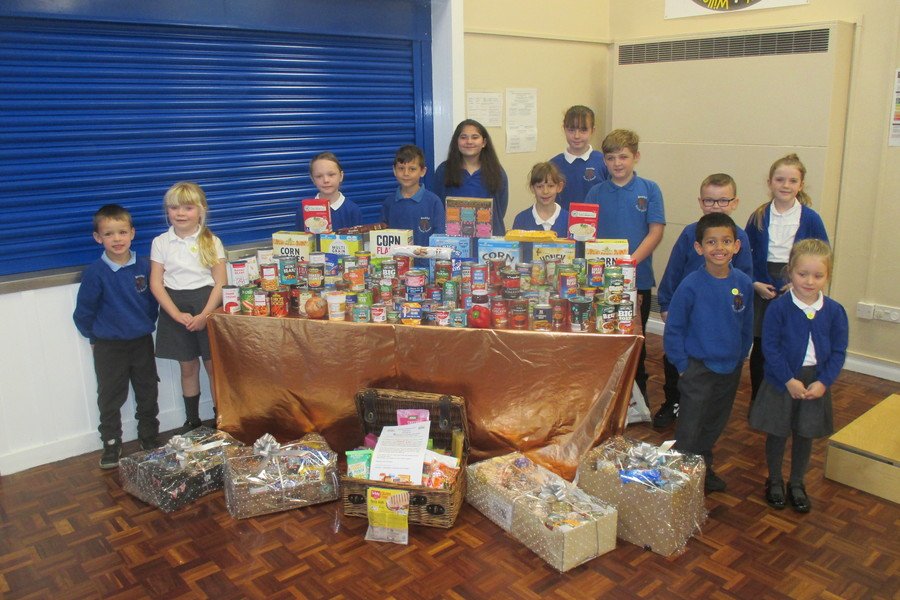 The School Council welcomed Ethne and her dog Farena from Guide Dogs UK. Although Farena could not become an official guide dog as she has a sight impairment, Ethne has trained a total of 18 puppies whilst volunteering for Guide Dogs UK and was able to tell us how she does it. The whole school was intrigued by her stories and there were many interesting questions asked. After the assembly, the School Council spent time with Ethne and Farena to find out more about what the charity does and of course, have a stroke of Farena!
Welcome to the School Council for Spring Term 2019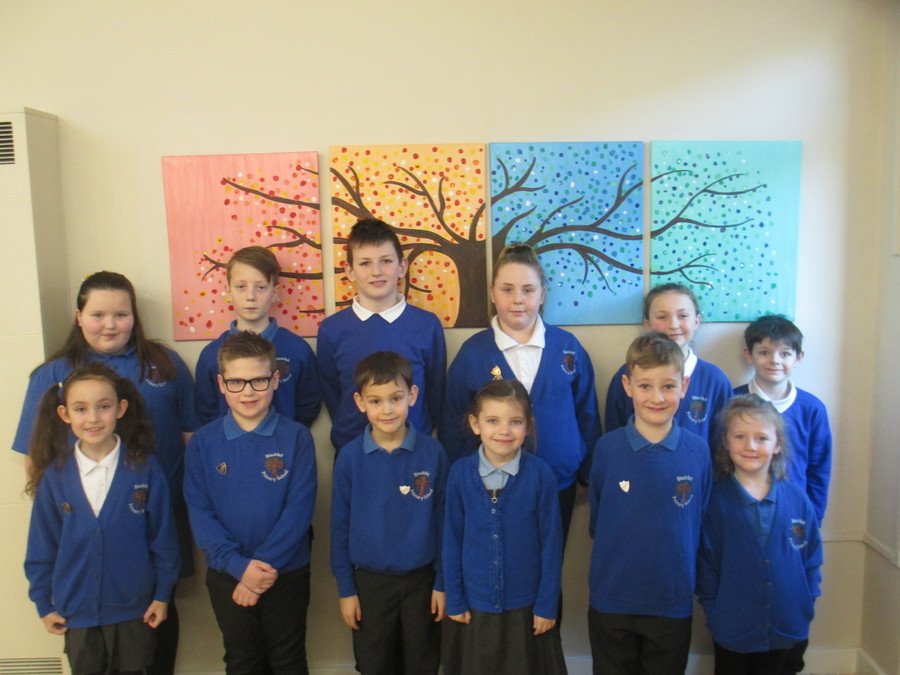 Introducing the School Council for the Spring Term: Grace Anderson and Brendan Tetchner (Y6), Ellie Platts and Harry Beadling (Y5), Isla Martins and Alex Meager (Y4), Miya Wilson and Ellis Kerry (Y3), Jaycee Day and Aaron Coulson-Patel (Y2) and Lexi Quinn and JJ Beadling (Y1).
Over the Spring Term our School Council will be working together to focus on the theme 'Healthy Heart, Healthy Mind'. This will involve looking closely at the Key Stage 2 tuck shop and making some changes to offer healthier snacks at break time. They will be sharing the thoughts and suggestions of their classmates as we complete a pupil questionnaire and they will also be helping with Safer Internet Day by doing work around cyber bullying. In addition to this we will be fundraising for a local charity 'MIND' which provides support to those experiencing emotional and mental health. We look forward to the term ahead!
Miss Stockport and Mr Whitfield
For Safer Internet day, children from across the school designed posters to promote the safe use of the internet. Our School Councillors had the very tough decision of deciding the winners. There were so many entries that we first grouped the posters into Reception and KS1, Lower KS2 and Upper KS2 before picking out some of our favourites. We then worked with Miss Dodds to choose the overall winners. Well done to those who won!
The Headteacher's coffee afternoon was a huge success! The school council worked well with children from across the school to promote healthy eating by making fruit animals and they presented their work to parents confidently. Partway through the afternoon we were joined by our fantastic school choir who sang songs promoting happiness and mindfulness.
One of the final jobs the school council had was to raise money for the charity MIND based in Washington. They committed their own time to selling merchandise on the school gate and during Tuck Shop and overall raised over £100! They also arranged an assembly with Helen who joined us to explain her role within Washington MIND and what else the charity does.
Thank you for all your hard work this term!
Miss Stockport and Mr Whitfield
Welcome to the School Council for Autumn Term 2018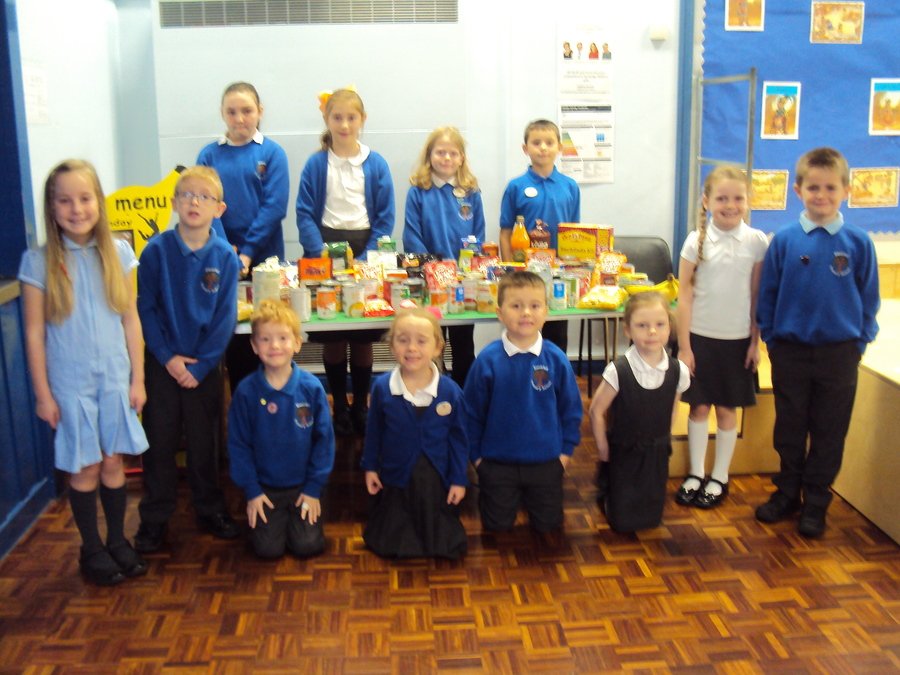 We are proud to announce our school council for the Autumn term are Dexter Lamming and Olivia Allen (Y6); Shaun Hair and Katie Fulton (Y5); Sadie Castling and Dylan Robinson (Y4); Chloe Jones and Jack Parkinson (Y3); Phoebe Wilson and Max Henry (Y2) and Ethan Clarke and Lily Beattie (Y1).
It has been a pleasure to work with School council this term. They have been dedicated to making the pupils voice heard and having an impact around school and the community. Over the Autumn Term School Council have made cakes, sold them and raised £350 for MacMillan Research. They set up a competition within school for the Book Fair. Children had to design their own character for a story and describe them. They managed to raise £200 for the school to purchase new books. Next they helped organised n assembly to mark the ending of World War One along with a traditional meal children would have enjoyed from the era. Next School Council helped raise money for The Poppy Appeal by selling poppies, rulers, rubbers and much more on the school the school gates on a morning. Some of us managed to squeeze in a visit to the Anti Bullying conference where we talked to other children about our school. We did not stop there! Our next charity we raised money for was Help For Heroes. We sold bands and badges on the gates and organised a bingo bonanza at Mrs Watkins Coffee Afternoon. There was bingo games, raffles, tea, coffee, cake and a chance to catch up with friends. We raised an amazing £380 for the charity which will go to help soldiers who have served in the armed forces. Our last project of the term was organising the school Christmas fair. We thought of some games for children to play, prizes and even set up a magical station where you could create your own reindeer dust and make a wish to Santa. It has been non stop! but the School Council have been fantastic. Thank you for all your hard work. We look forward so seeing our new school council in the Spring Term and what projects they will be working on.
Miss Hepplewhite, Miss Henderson and Miss Jackson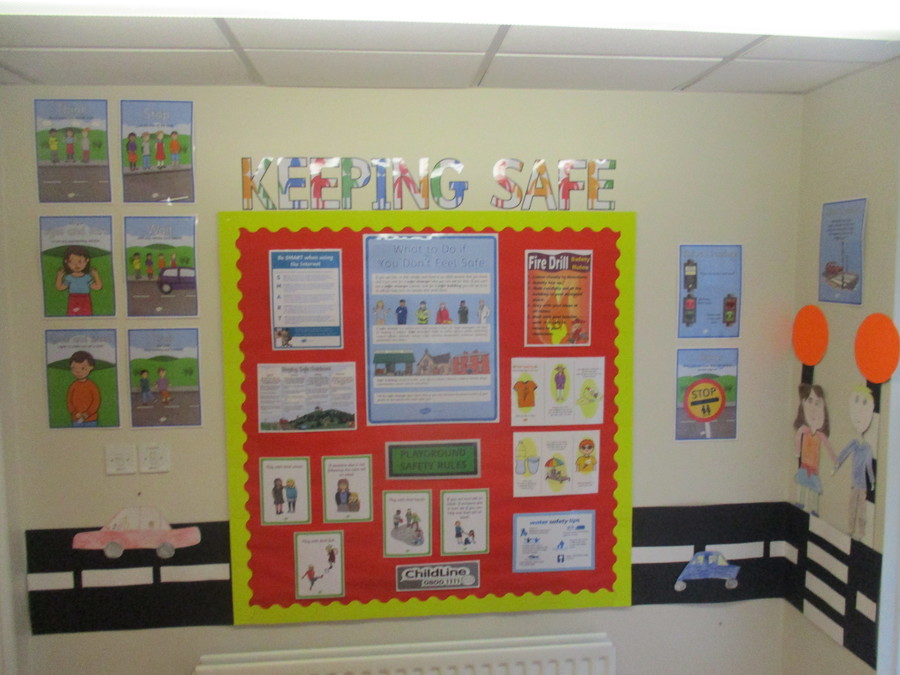 School Council Presentation
Children from Years 3,4 and 5 enjoyed a visit to the Baltic in Gateshead to Celebrate 'Walk to School Month'.