Year 6 Leavers 2016

&nbsp
We are delighted to announce that Blackfell Primary has achieved the Gold Great Active Sunderland Schools Charter. The Charter has been developed to be a celebration of schools who are improving the health and wellbeing of pupils, creating sport and physical activity opportunities and being a great community school. We have worked hard to encourage children to embrace a culture of exercise, physical activity and healthy eating. We are one the first schools in Sunderland and the only school in Washington to be awarded the gold standard. David Purvis presented the award in Celebration Assembly.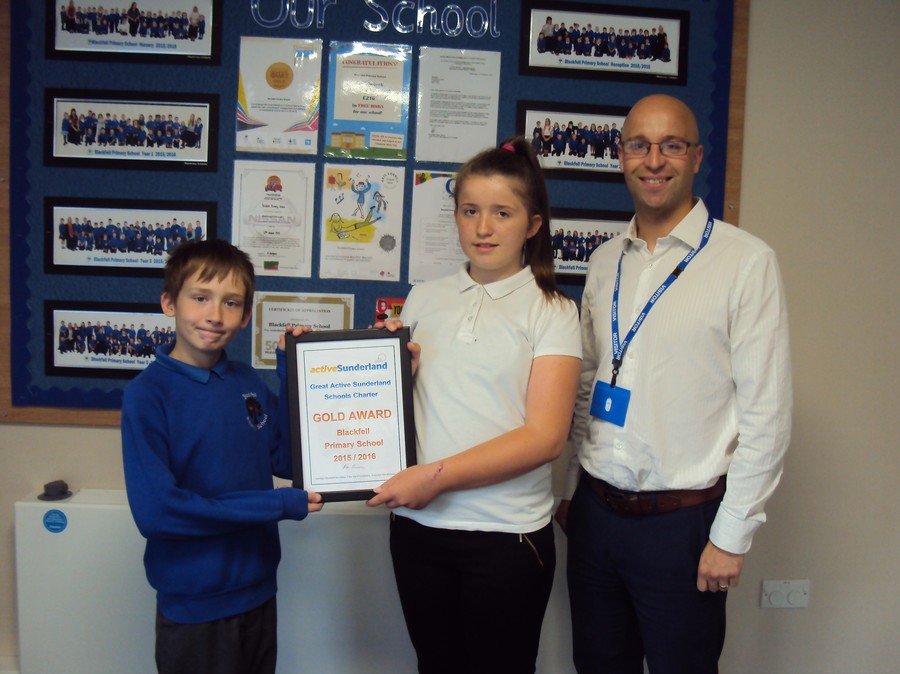 We currently have a vacancy for a parent governor. If you would are interested in this position please speak to Mrs Watkins or call into the school office.
Happy Birthday Queen Elizabeth II
This month we have been celebrating HRH Queen Elizabeth II's 90th birthday. Traditional British songs such as Land of Hope and Glory, Jerusalem and the British Anthem, were performed by the children in assembly and Year 6 presented facts and traditions associated with our Royal family. All children were presented with a commerative gold coin from the Royal Mint as a momento of this special occasion. Further celebrations include our whole school summer family picnic themed 'All things British' where every class will perform British number 1 hits. Our school rock band and choir will be entertaining all family and friends with British songs and artists. Save the date - Wednesday 6th July from 12 noon on the school field. Further details to follow.
Thursday 17th March we had the privilege of welcoming the The Royal Air Force Orchestra into school. They performed traditional British music and anthems as well as entertaining the children with a melody of Disney Classics. Heather who played the viola was a pupil at Blackfell 30 years ago. The orchestra play for the Royal Family and at prestigious events around the world. Thank you to Heather, Lesley, Adrian, Justine and Henry.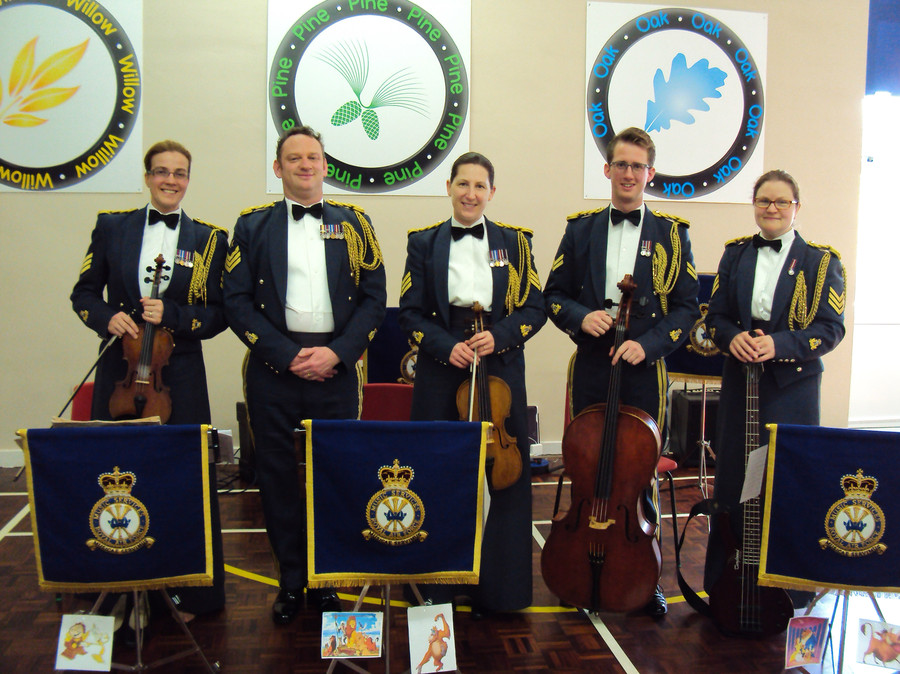 It is the summer term!
Curriculum Overviews were sent out on Wednesday 13th April alongide personal targets. We hope that you found them both useful and informative.
Keep Blackfell Clean- We help our community!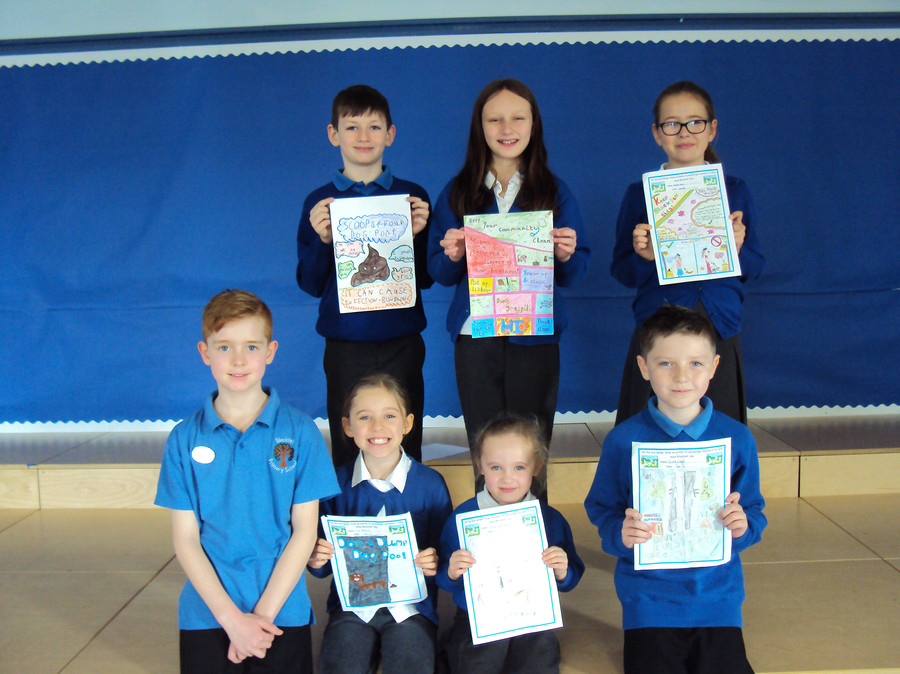 The school council judged the poster competition. The winners from each class were Year 1 Lily Georgeson, Year 2 Ella Beattie, Year 3 Brendan Tetchner, Year 4 Holly Hall, Year 5 Owen Wright and Year 6 Terri Ann Carman. Cllr Scaplehorn will collect all the winning entries and one will be used in the campaign to "Keep Blackfell Clean". All winners received an Easter egg of their choice.
We are delighted to announce that Lily's design won the overall competition and will be used at the heart of the campaign!
Attendance
Attendance for this academic year is currently 97.2%. Well done everyone!
Christmas holidays 2016
A reminder that we break from school on Wednesday 21st December 2016 and return on Monday 9th January 2017 in line with our cluster schools.
Latest Blackfell School Calendar Events
Inset Day / School Closed to children

05

Sep

2016

School open to pupils - Autumn term

06

Sep

2016

Reception Children in full time

12

Sep

2016

Florence Nightingale to visit Year 2

13

Sep

2016

9:00 am - 11:30 am

Photoronics in School

15

Sep

2016